Do I have any pets?
Sigh. Yes, yes I do.
I'll start at the beginning. In the summer of 2000, right after I graduated from high school, a stray cat wandered into the yard of my parent's house. I was a huge softie when it came to cats, so I befriended the little female kitty with the pretty tortoise shell coat. Before long, it was clear she planned to hang around for a bit. I called her Autumn, since her fur reminded me of the season. She was extremely friendly. After a few days, we started to suspect she might be pregnant. We were right and she ended up having four kittens on our front porch! Two white ones (one with a black spot on her head, the other the tiny runt of the litter), a black one, and an orange striped one. No one could resist them and eventually they had names and a permanent residence with us. The larger white cat was dubbed "Dot" because of her little black dot, which eventually disappeared, but was later replaced by a black freckle on her nose. The tiny white cat, we named "Little Bit". She is still a little bit, incidentally. The black cat we called Salem and the orange one, the largest was Tigger. All of them stayed at my parents house until Adam and I bought our condo, at which point Dot, who had established herself as mine, came to live with us.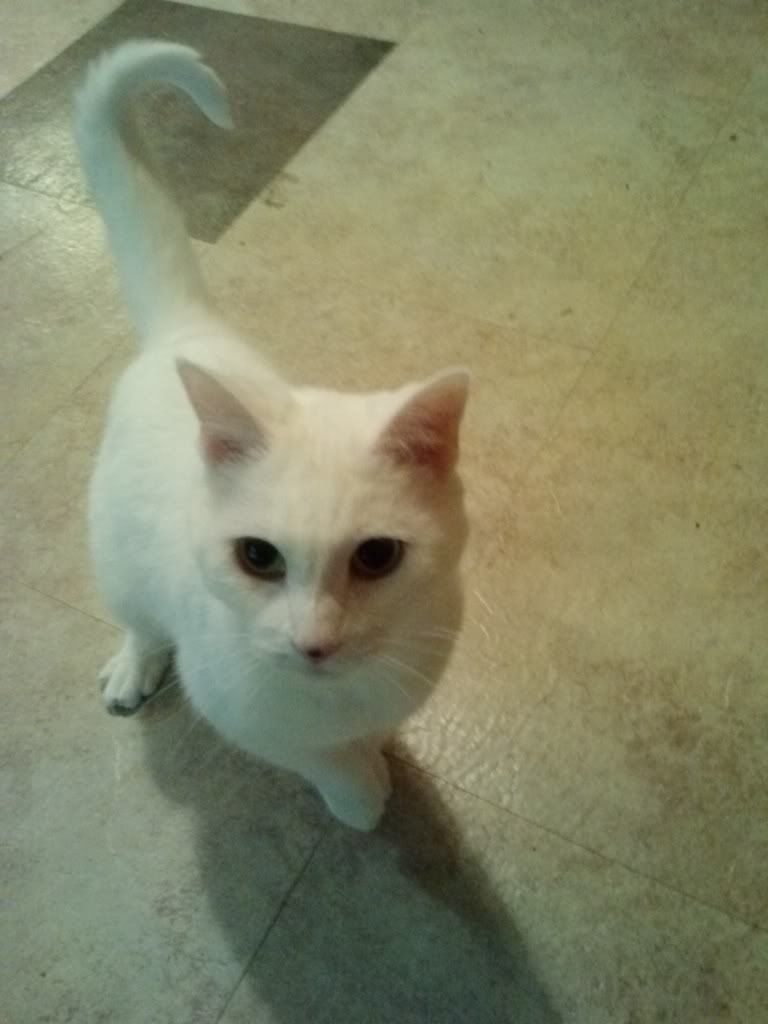 Pet #1: Dot, feline (note the question mark tail)
After a while, we decided Dot needed a friend. My husband's sister's cat just happened to be pregnant. Her litter only produced one kitten, a white and gray kitten we adopted and named Tippy.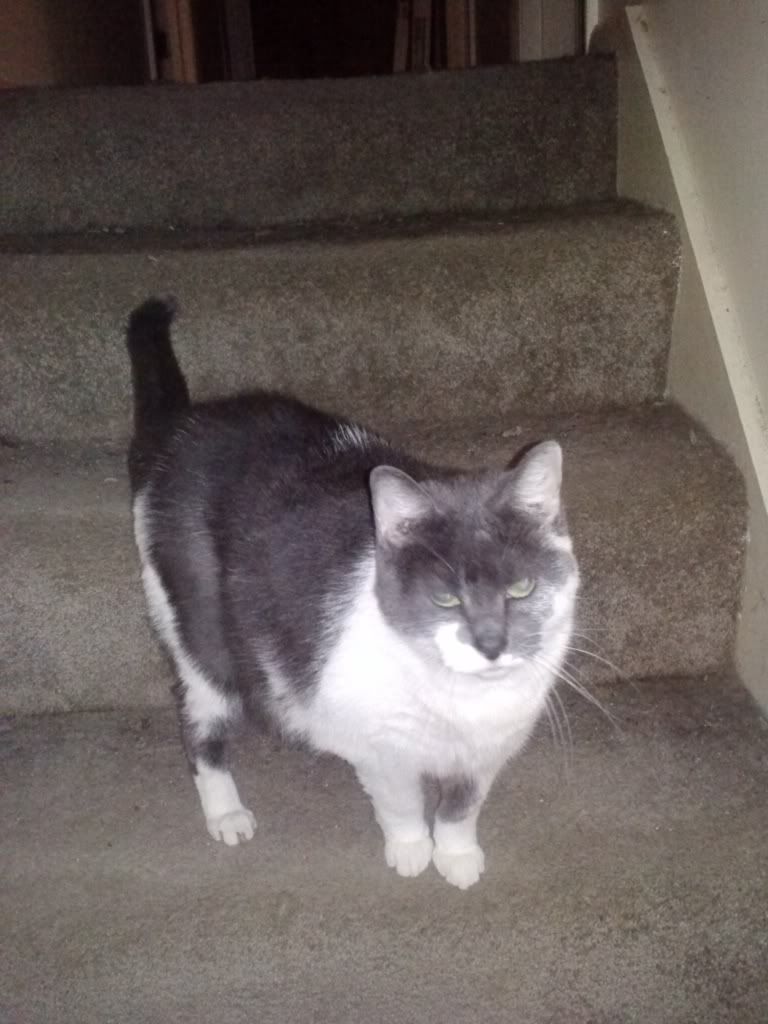 Pet #2: Tippy, feline (picture doesn't do justice to her chub)
Side note: Dot and Tippy did NOT become friends
Some time later, my parents and older sister ended up living with us for awhile, along with my mom's three cats (The mother cat, Autumn had been adopted by one of Twin's friends, where she happily remained for the rest of her kitty life) and my sister's dog Misty. We lived in an apartment style condo at the time and we would walk down to the "Dog Run" around the corner so Misty could be loose and run. Our neighbor had a small poodle named Boo and we would all chat while the dogs played. Adam and I liked it so much that when Michelle moved out, taking Misty with her, we found ourselves missing the experience. The fall, I was in a funk. I'd graduated college with a degree I didn't want (long story). I'd gone back to school only to find I couldn't afford it, so that was a bust. I'd been considering asking if my job could become a full time position when they decided just that. However, instead of offering me the full time spot, the hired someone else and let me go. I was bummed out and one night somehow Adam and I decided that a way to cheer ourselves up was to get a puppy! We browsed the newpaper to see what was available. I pointed out an ad for beagle puppies. Adam couldn't think what a beagle looked like, so I googled it and showed him a picture of a beagle puppy and he fell in love. Thus, Gracie came into the family.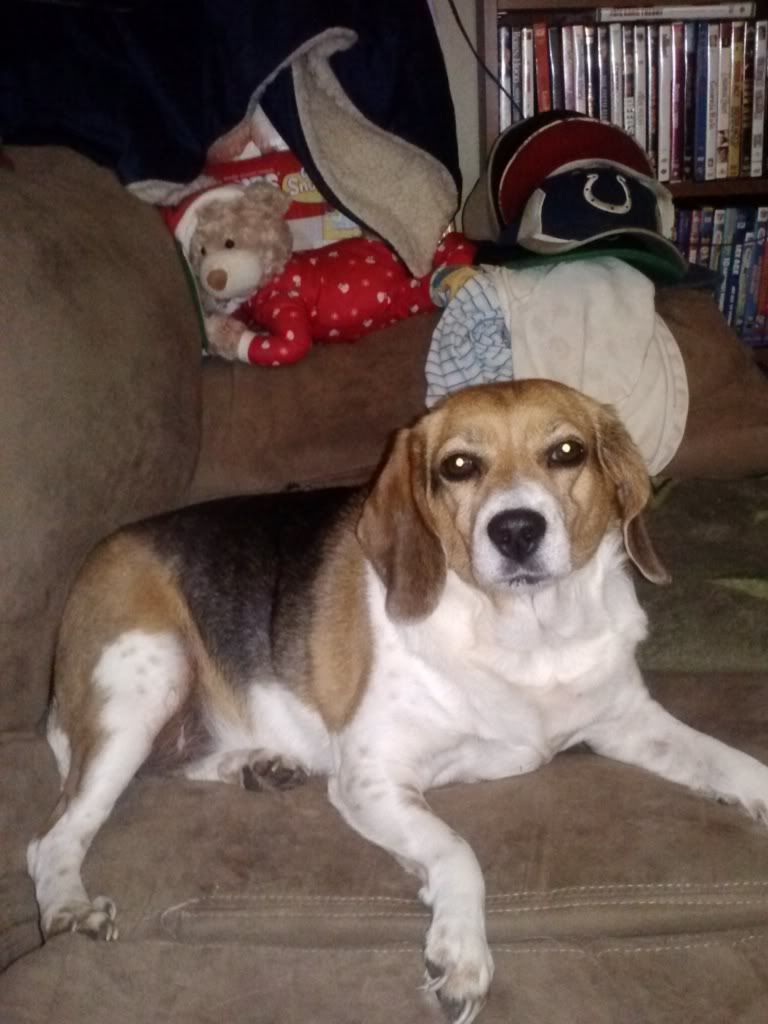 Pet #3: Gracie, canine (beagle)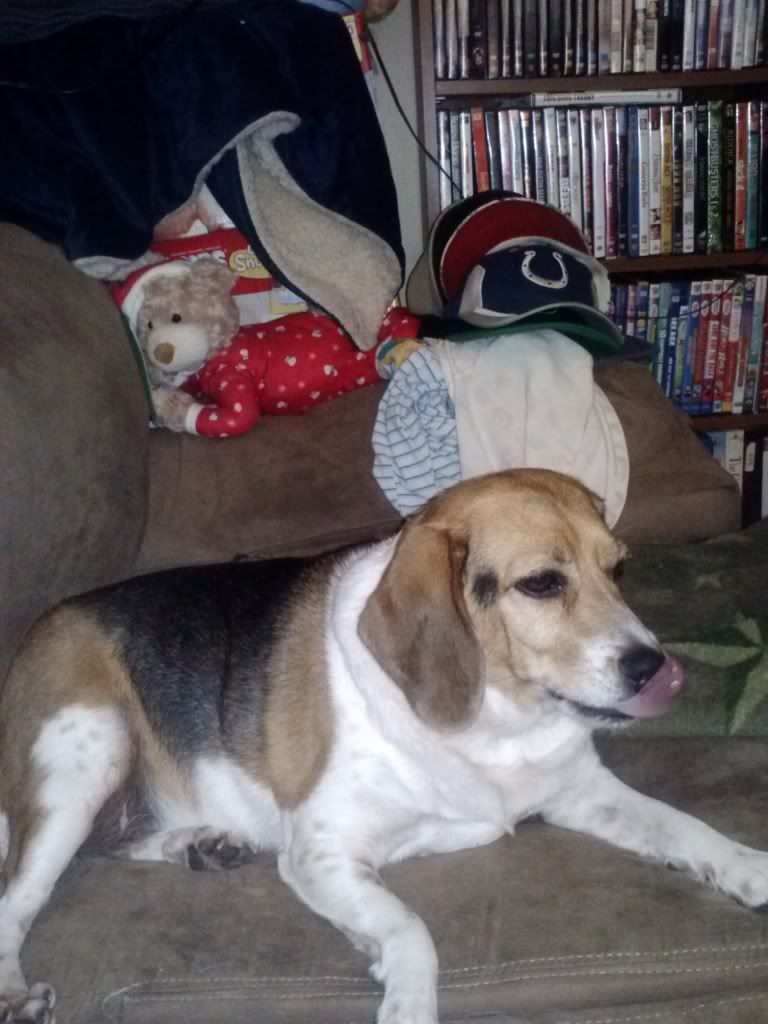 Bonus photo: Gracie with tongue action
Even later, my sister was literally followed to school one day (where she was working as a teacher) by a small black cat. He hung around awhile so eventually she took him home. However, she'd been looking into getting a second dog and when the opportunity arose, since she could only have two pets and I was smitten with the cat, we brought him home and named him Dobby, the housecat.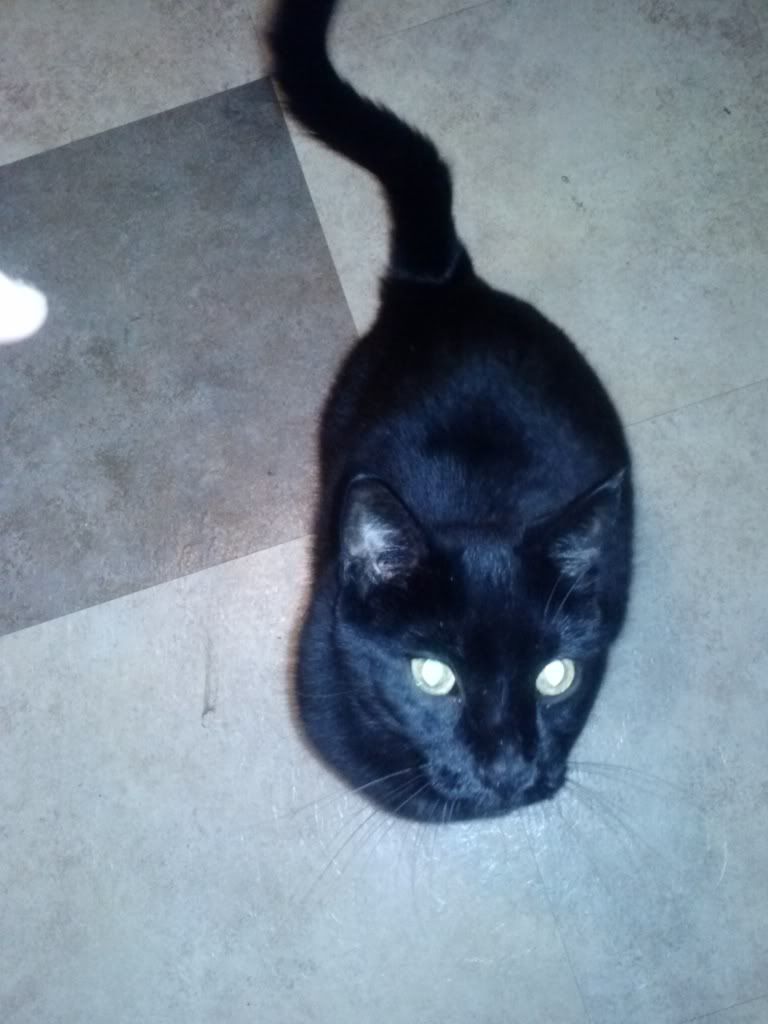 Pet #4: Dobby, feline (aka Doobie, because he acts like he is on something)
In the summer of 2007, Adam and I bought our first house. My parents had just recently divorced and we had invited my mom to come and live with us.
My mom and her three cats, the kittens from Dot's litter. Over the last few years, we have sadly seen the loss of Tigger and Salem, which leaves us with Little Bit.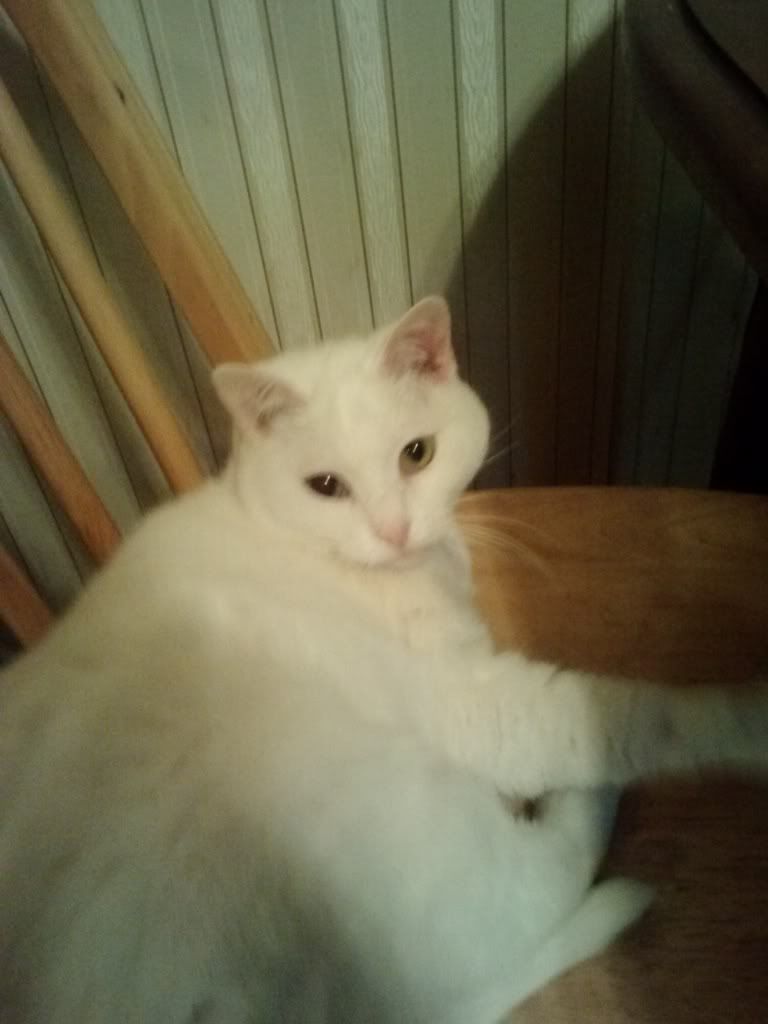 Pet #5: Little Bit, feline (yes, I woke her up to take this picture)
That's it though! Aside from our friendly rabbits, squirrels, chipmunks and birds that remain OUTSIDE, those are the pets I plan to have for awhile!
This is part of a June blog challenge started by Mommy Someday at Waiting for Baby. Pop over there and join in so I can learn these things about you!